LANDSLIDE DETECTION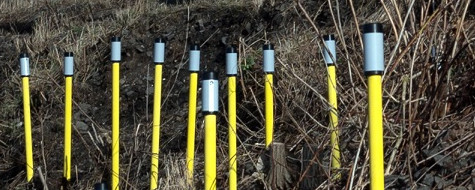 Safe roads
Landslides are among the most frequent landslide movements in the territory of the Czech Republic. They are caused by the slants of the slopes and the properties of the bedrock. Landslides occur when the stability of the slope is disturbed, as a result of natural processes or as a result of human activity. ZAT is a supplier of solutions ensuring safety in areas and locations where there is a risk of landslides, which can have serious effects on property damage and people's safety. The landslide detection system from ZAT ensures timely warning of the competent persons who are responsible for the area entrusted to them.
Area of use
Railway corridors
Roads and highways
Hotel complexes
Walking trails
Dams
Mining
Realization
Karlovy Vary became the reference location in which the ZAT company implemented a landslide detection system. The safety of passengers there is ensured by a modern wireless solution using IoT technology - the Internet of Things. In the event of a landslide, and therefore a threat to the safety of rail transport of people and material, the system immediately evaluates the situation and sends a warning signal to the ZAT SimONet platform.
Variable notification and maintenance-free system
Notifications can also be sent by e-mail or SMS. The responsible personnel can thus immediately inform the train driver about any risk. With the warning signal, the staff also receives photos from the given location for more accurate identification of the incident. The dispatcher can view the photos whenever he needs to.
A set of 40 battery-powered sensors that last up to five years ensures safety at the site of a landslide hazard. The system is almost maintenance-free and can be transferred to a new location in case of remediation of a risk area.
A similar system is used by French, Dutch and Scottish railways. We collaborated on the project with a foreign company that has been dealing with the issue of landslides for many years.