ENERGY MANAGEMENT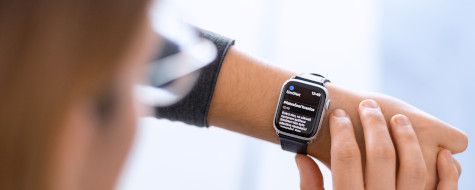 Energy consumption monitoring
Would you like to utilize IoT technology to efficiently manage and remotely read energy consumption?
Do not increase your costs unnecessarily with external measurement, get your own smart solution of data collection including automatic data transfer to the market operator. You will lower your company's expenses and find additional savings opportunities based on the acquired data. Electricity, natural gas, water, heat – consumption of these energy sources is being measured in every company or household. Smart IoT technology SimONet can help you not only to read measured values from the end devices, but also to effectively manage energy or detect unauthorized withdrawals.
What can be monitored?
Water meters
Calorimeters
Gas meters
Electric meters
Solution
We have the skills to recommend suitable transfer layer from the IoT family. Our battery-powered modules are able to read any measuring device equipped with a communication interface and therefore expand its function to include wireless communication.
The measuring function is expanded by a wireless data transfer
The original gauge can be kept in place
Battery-powered option
Operating life in the order of years with battery change
Bilateral communication – parameterization
Various types of communication interfaces
Alerts to nonstandard states
Benefits for the customer
We have participated in the IoT technology field since its beginning. We have the know-how, international references, we take part in development and steering of new trends in IoT. Thanks to active engagement of the customer and an ongoing verification operation during the implementation, we are able to deliver a tailor-made solution. The customer can therefore fully focus on the result and leave the technical aspect of the solution up to their partner – ZAT company.
Innogy
Wireless data collection from heating master meters using the LoRaWAN technology. Communication was established between master meters equipped with M-Bus interface and battery-powered modules converting M-Bus to LoRaWAN.